If you own a cat (or she owns you), these DIY Cat Shelves ideas are worth looking at and trying.
1. DIY Cat Tower Shelves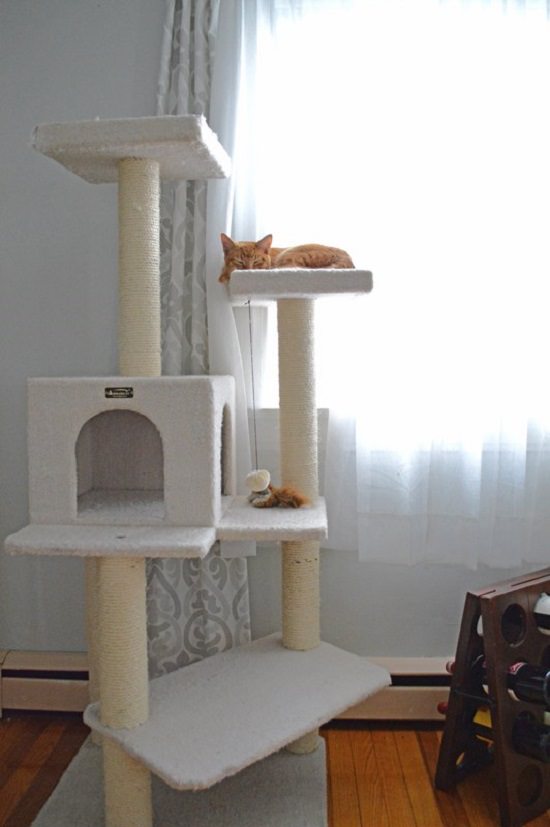 This aesthetically-pleasing cat tree offers a plush seat for your cats to sit on and relax while maintaining the untouchable air at will. The DIY is here!
2. DIY Cat Wave Shelves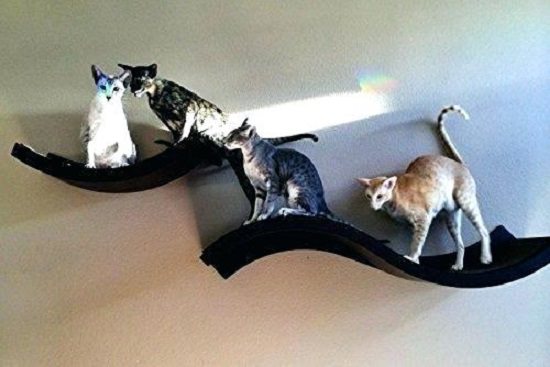 This wave design shelf is shaped to offer a cozy fit with the agile body of cats. It looks good as well. Here is the detailed DIY.
3. DIY Cat Rectangle Cube Shelves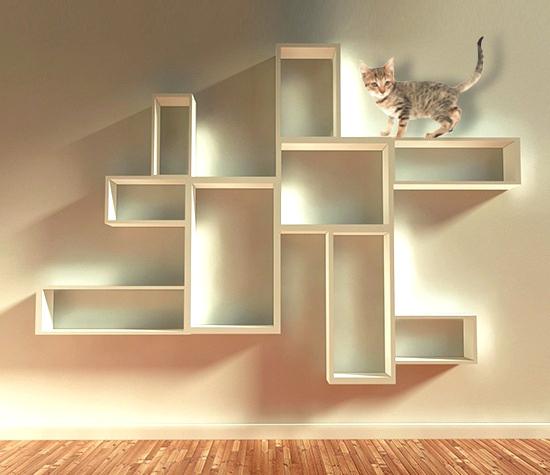 This elaborate wall-mounted array of cubicles is for the ultimate cat-lover who wants the best of things for their cats. The tutorial is here.