A cat house is expensive to buy. Why not build it yourself? Check out these DIY Cat House Ideas if you love your feline friends!
1. DIY Cardboard Cat House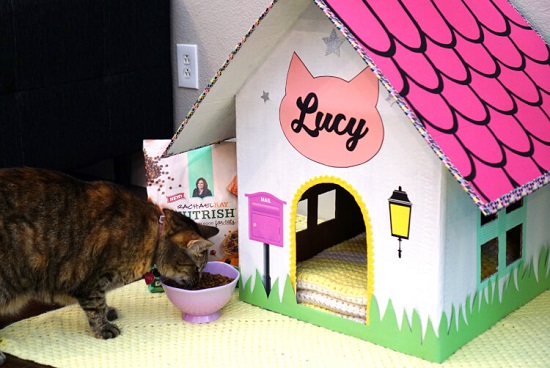 This colorful cardboard cat house is made using cardboard. Here is the DIY!
2. Crochet Shark Cat House

Combine your love for crocheting, cats, and sharks with this DIY cat house project which is brought to you by DIY how-to.
Also Read: Free Crochet Animal Patterns
3. Styrofoam Cat House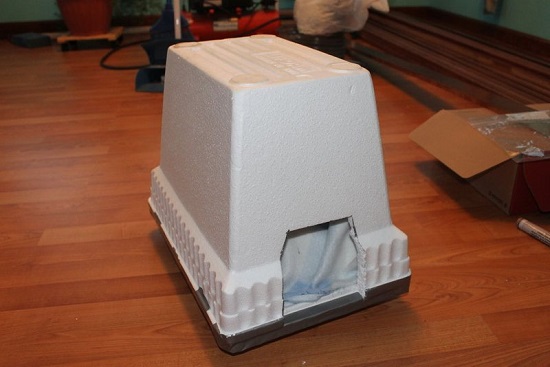 Protect your cat from harsh weather with this styrofoam cat house. Visit Instructables for more info.